Our Placement
At GLBIMR we have a well established system of ensuring a smooth transition from the class room to the work place. To enable the students to make the best of the opportunities we provide, students are put through rigorous corporate readiness programmes which run concurrent to their academic programs. These comprise of industry visits, mentorship activity, field research work, corporate interface and faculty monitored corporate internship programs.
Consistent 100 % Placements in various sectors like FMCG, Retail, Banking & Finance, Human Resource, Information Technology, Marketing, International Business, Hospitality, Service sector and many more.
Placement Batch 2019-21 (Snapshots)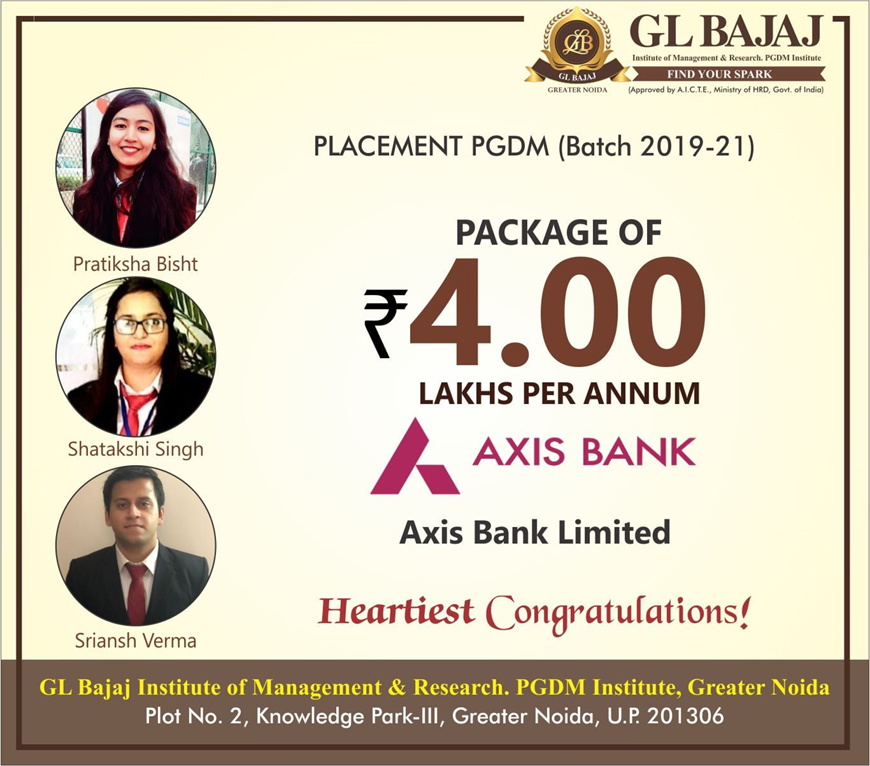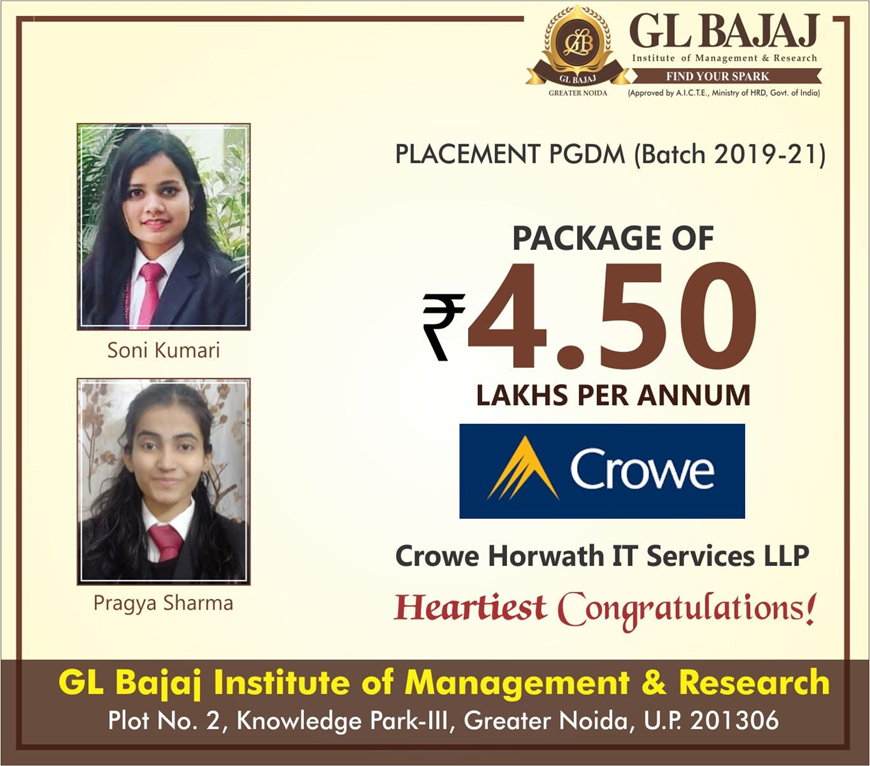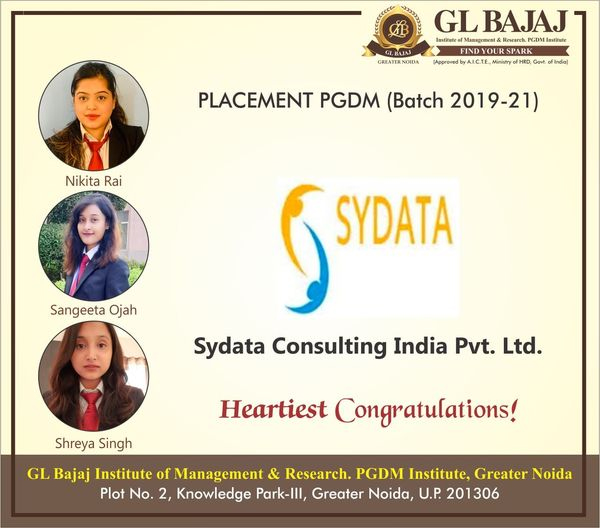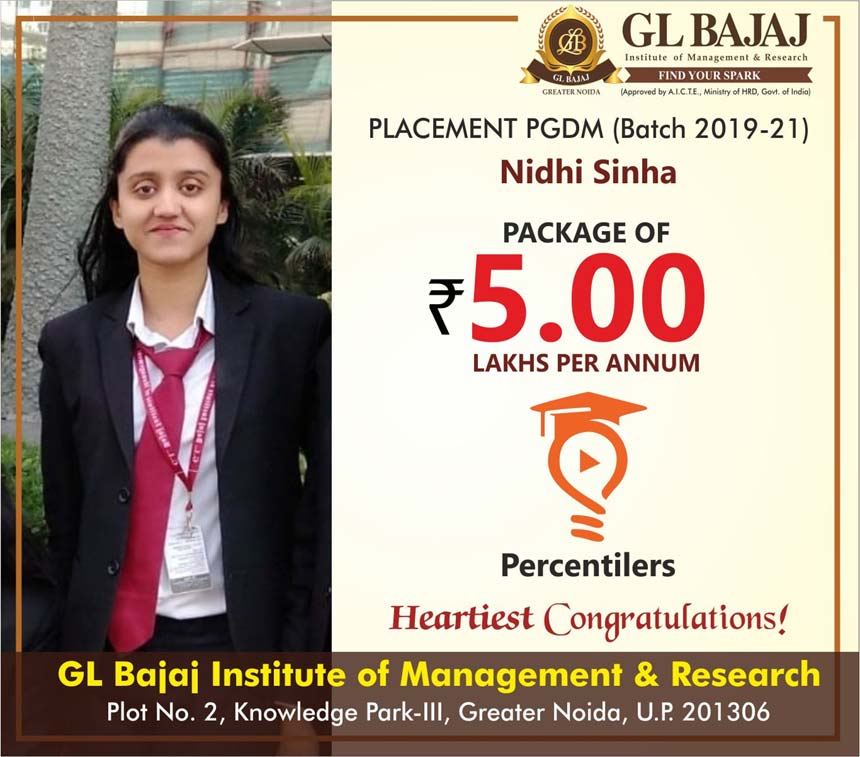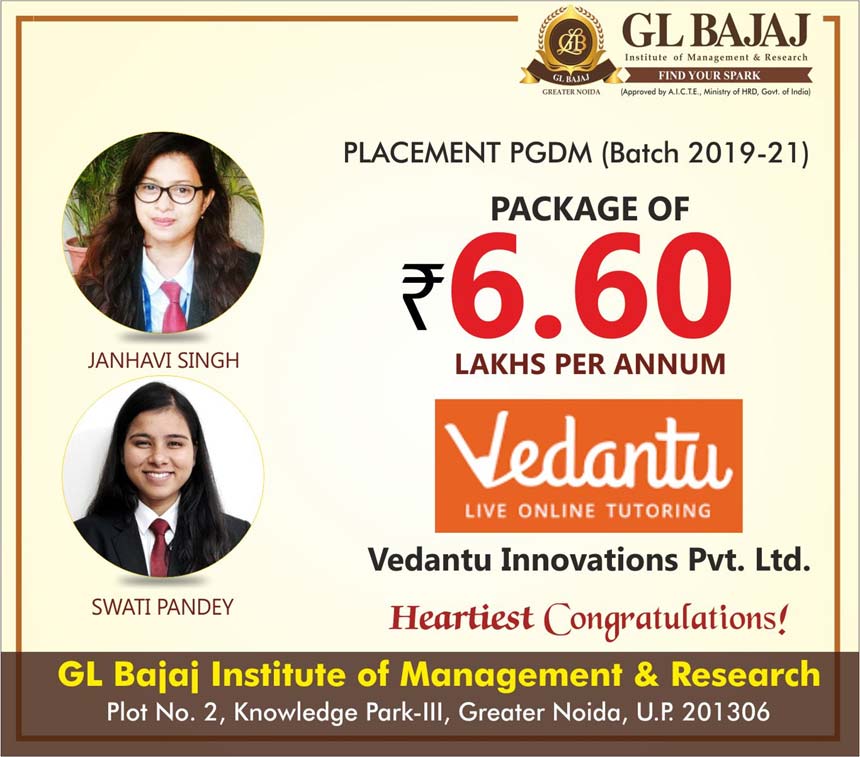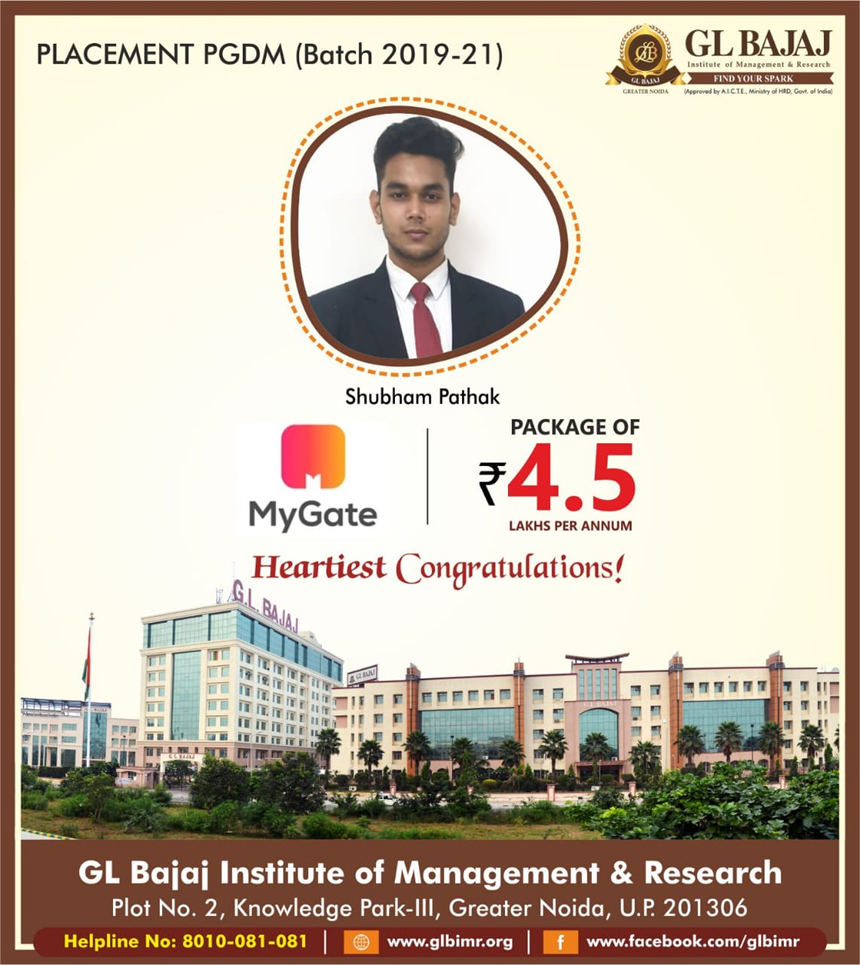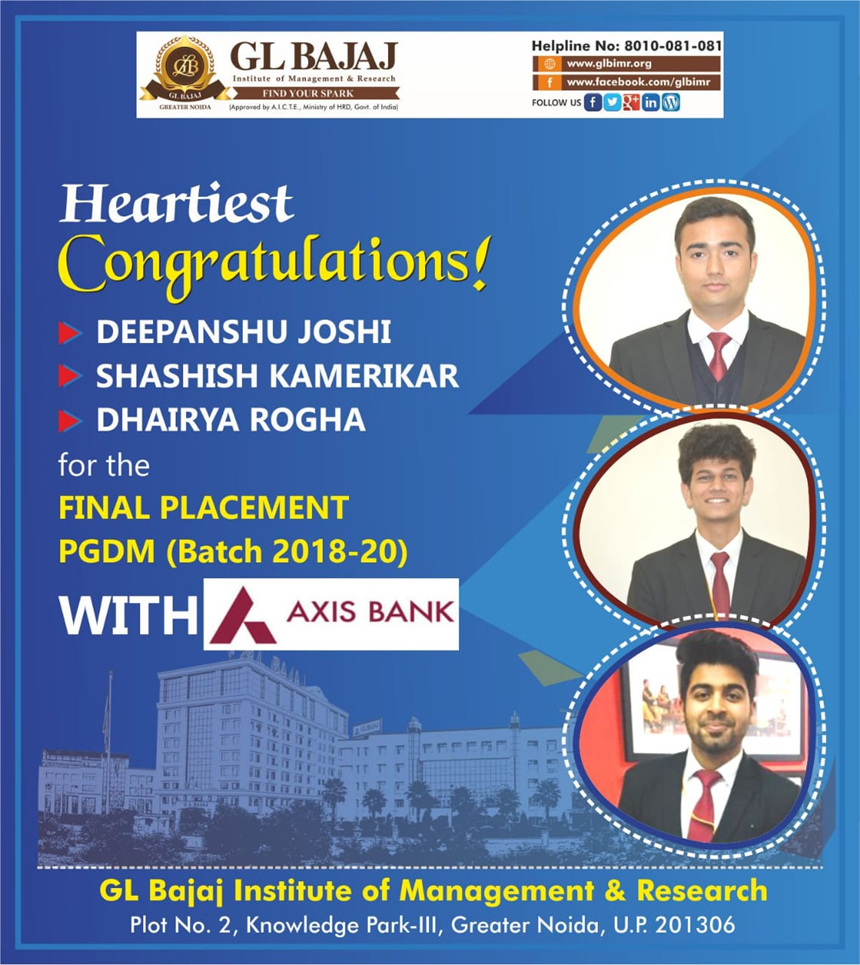 ---
Placement Batch 2018-20 (Snapshots)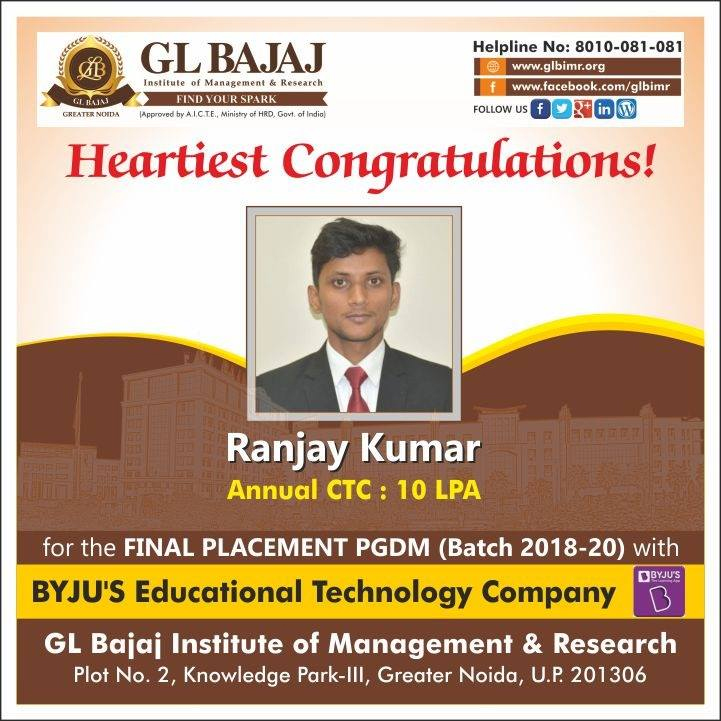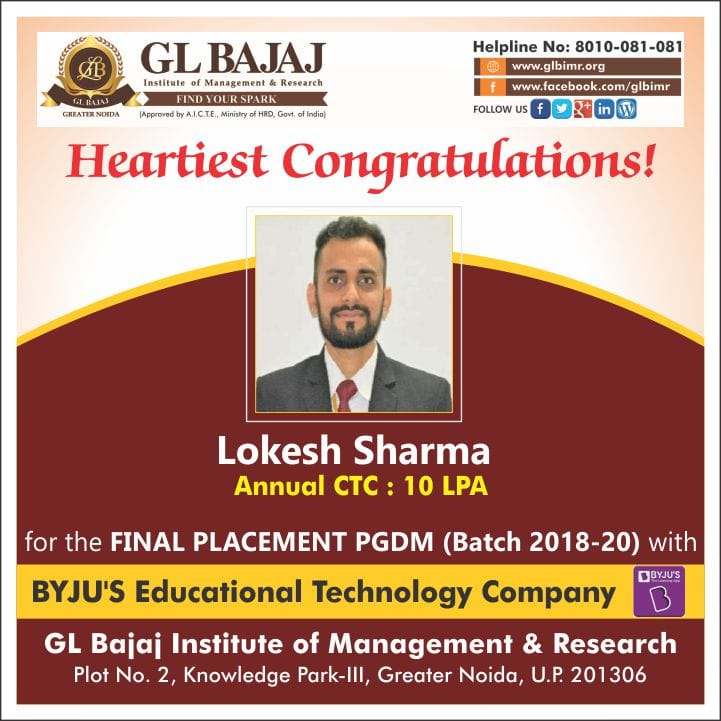 Placement Batch 2017-19 (Snapshot)
Ishan
American Express
Aayush Agarwal
Panasonic India
Abhinav Gupta
HDFC Bank Ltd.
Chanderprakash Rai
VFN Group
Abhinendra Rathore
Lybrate India Pvt. Ltd
Ayushi Gupta
HDFC Bank Ltd.
Abhishek Gaur
Panasonic India
Shalakha Dalania
Ashiana Housing Limited
Gaurav Shukla
Ashiana Housing Limited
Aditi
Panasonic India
Akash Tiwari
HDFC Bank Ltd.
Ayush Dixit
Lybrate India Pvt. Ltd
Shikha Pandey
Lybrate India Pvt. Ltd
Mohit Sudhanshu
HDFC Bank Ltd.
Shikhar Garg
Ashiana Housing Limited
Anjali Singh
Panasonic India
Companies visited for Placements