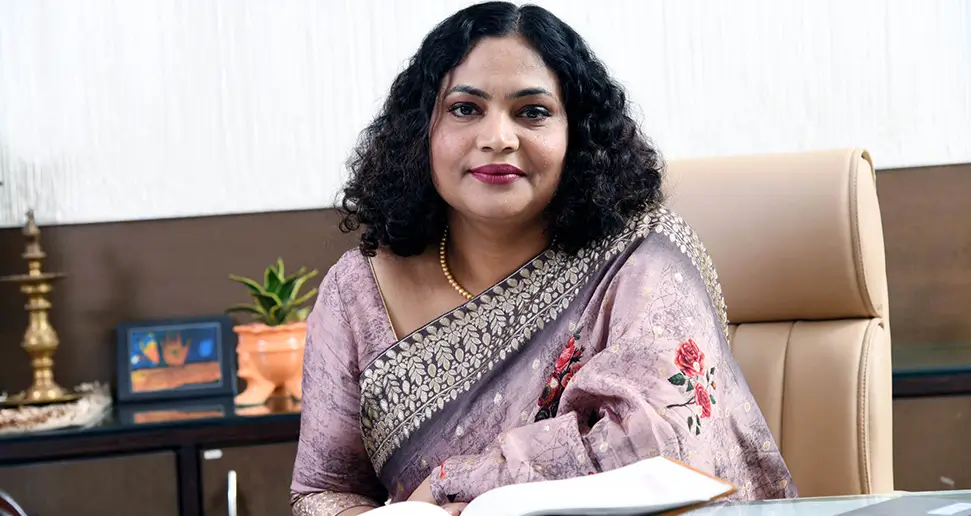 The highly competitive, globally oriented tech-savvy business world seeks energized, knowledgeable, inspired graduates with rock solid ethics to be the business leaders of tomorrow.
As a student of GLBIMR, we aim to enhance your progress in developing that future and help in meeting your career goals. Whether you see yourself as an expert in the field of finance, an international business executive, a marketing professional, an information systems manager or an entrepreneur, we will take you there.
We, at GLBIMR, promote excellence through our faculty, who ensure through their teaching, mentoring and pedagogical interventions, to create an excellent learning environment which will help you realize your career goals. We educate in an environment where we seriously emphasize on relevant in-depth course curriculum, strategically provided micro skills and blended learning through self-experience and understanding the power of self-reflection. The entrepreneurial interests of students are also encouraged and supported through online incubation program.
We also focus on all round development of our students and to this end; we actively encourage our students to participate in a host of co-curricular activities and provide ample opportunities to students to exhibit themselves in their interest areas.
We welcome you to GLBIMR and urge you to take advantage of all that we have to offer and make it your own.
Dr. Sapna Rakesh
Director
G. L. Bajaj Institute of Management and Research, Greater Noida