Education in B-Schools focuses on both the intellectual and personal growth of the students. Clubs at B-schools are aimed at providing an outlet and a stage for the creative juices of young minds and hearts by organizing various activities, events, workshops, seminars and extra-curricular events etc. throughout the academic year. GLBIMR aims at continuous learning and holistic development of its students. It offers a very dynamic and exciting environment to its students through diverse clubs where they can showcase their immense talents by participating in different events and set new standards of excellence. The clubs at GLBIMR are "of the students, by the students and for the students" and are extensions of their academic and career aspirations.
Objectives of Clubs @GLBIMR
To create a "simulated corporate environment" that will enable real learning to take place.
To equip students with the skills that are required in the new business environment "NEW NORMAL".
To encourage students to find innovative solutions to real world business problems.
To make our students "Corporate Ready".
The various clubs offered by GLBIMR are as follows: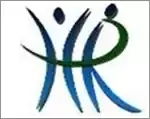 The vision of HR Club is to inspire students with ultimate experiential learning and nurture their leadership and power to make their own decisions.
The Mission of the HR Club is to bring together students interested in a career in human resources management and assist them in gaining the necessary skills for the workplace by involving students in HR-related activities, planning knowledge-sharing events, and fostering student-faculty interaction.
The objectives of the GLBIMR Human Resource (HR) club are
To improve students ' interpersonal skills while acting as a fantastic platform by offering year-round interaction activities.
To encourage students to learn event coordination skills and grow as managers by successfully organising, planning, and running events
To build self managed teams and learn team building.
GLBIMR Marketing Club aims to facilitate an all-round development of the students in the field of marketing and keep them abreast with the latest happenings in the said domain. It provides an opportunity to the students to hone their marketing talents and aspires to achieve the best with an unwavering spirit of enthusiasm, commitment, innovation and fun by nurturing the creativity in each individual while recognizing their talents. The same is achieved through a plethora of initiatives taken by the club ranging from knowledge sharing sessions to guest lectures by industry experts. The topics of discussion cover the length and breadth of marketing from the basics to the emerging trends. The club also conducts on-line as well as on-campus events to challenge and ignite the marketing minds of the millennial.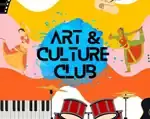 The Vision of the Art Club is to promote art in all its forms for the students of GLBIMR
*To identify and nurture inherent talent among students and provide a platform to exhibit their skills in various forms of Art.
Create opportunity to participate in art forms such as ABHINAYA( Theatre), NAATYA (Dance), SANGEETHA (Music), FINEARTS (Painting, Sketching, Collage, Rangoli etc.) and LITERARY EVENTS ( Quiz, Debate, Elocution etc).
Organising Intra college, Inter college and university level Competition to provide students multitude of exposure and experience.
Achieve excellence in art forms by multitasking and work as a team building positive relationships among students
Cultivate creative ability, knowledge-building abilities, and healthful values and attitudes.
Encourage cultural sensitivity and artistic sensibility.
Encourage dialogue, critical thinking, and creativity.
Savor the delight, contentment, and joy of creative pursuits.
Follow your lifelong passion for the arts.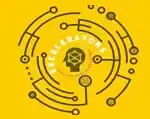 To be the first-choice provider of dynamic, high-value, experiential communication and leadership skills development through technology aspects.
The mission of a "Tech savvy" IT club is to provide a mutually supportive and positive learning environment in which every individual member has the opportunity to develop oral communication and leadership skills, which in turn foster self-confidence and personal growth.
Make the management students update their knowledge with the latest information.
To help students to be more confident and globally informed citizens.
To provide the latest information and challenges to the students to find out more about them.
It is a Powerful Strategy to support learning.
Retrieval practice encourages students to study & self-test more.
We endeavor to become the leading voice at the intersection of athletics and academics. We hope to use this voice to unite, challenge, and inspire the next generation of leaders to improve the lives of athletes and to act as stewards of the best practices in the sports industry as a whole.
Advance cutting-edge sports-specific research, educate current and future sports professionals, improve the physical and emotional lives of current and former athletes, and harness the power of sport to inspire positive social change.
The Center for Sport has four pillars – research, education, service, and community outreach. Community outreach is where the power of sport is most evident.Athletes are revered more than ever in today's media-focused world.The influence athletes hold by virtue of their status gives them a unique power to impact public attitudes and actions.
An environment among students that encourages continues learning and discovery of recent trends and developments in the field of finance.
Objectives-Enhancing the financial knowledge of students through various conferences, events, activities, workshops and knowledge sharing sessions.
Finance Club aim is to promote interest and impart knowledge in the field finance. The club aim is to effectively support students pursuing careers in finance.
Enhancing the financial knowledge of students through various conferences, events, activities, workshops and knowledge sharing sessions.
MISSION + VISION + OBJECTIVE
The purpose of the Communication Cell at GLBIMR is to provide a platform to the students for enhancing their communication and leadership skills. It will act as a catalyst to foster their personal growth and professional competence. All the activities will help the members to come out as confident communicators who can respond effectively in any situation. The objectives of Communication Cell are as follows:
To develop and improve editorial skills.
To improvise web writing and press release writing skills.
To develop blogging skills.
To enhance communication skills for building rapport.
To enhance public speaking and presentation skills.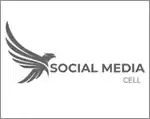 Social Media is the new trend in today's time and age. social media is not only limited to the millennials but people of all ages. The immediate mission of social media cell is to update and educate students on activities and initiatives undertaken by the institute. SCM will Enrich institutes relationship with its students. Through social media, we can share the institute's best Content with students, parents, staff Faculty, alumni and the community.
Learning
engagement,
participation ,
communication ,
recognition,
information sharing .
Our goal is to promote what sets the institute apart and to encourage students. Our goal is to work together and give our social media content maximum effectiveness. That is why our aim is to retweet and repost content from our students, staff, alumni.
To transform the idea into real business proposition which will benefit the society and nation.
To ignite the spark for out of the box thinking ability and to develop entrepreneurial skills among students.
E-cell "Flying Minds" is the hub of Entrepreneurial endeavours of GLBIMR.PGDM INSTITUTE. It is dedicated to encourage and discover the enterprising streak amongst the students E-cell "Flying Minds" is running its YouTube Channel showcasing the student's initiatives of institutional Capacity Building and hand-holding of start-ups within the campus to inculcate innovation and skill development. Another initiative of GLBIMR.PGDM INSTITUTE entrepreneurs is 'GLB Times', a fortnightly student newspaper which showcases all the major events of the Institute. Apart from this, the Student Entrepreneur Leaders of the E-cell organize workshops and Expert Talks on entrepreneurship from time to time.
To connect the existing alumnus with the college and bridge the gap of communication while exchanging of academic and corporate experience between alumnus and students of the GLBIMR. Mentoring and channelizing the efforts of the students seeking better opportunities to learn and grow by conducting activities that shall motivate and upgrade student skill sets.
GLBIMR Alumni Relation Cell shall serve as a platform to bridge the gap of student – alumni interaction driven by the ideals and values that shall ensure the upliftment of both present and future alumni with support to build a social, knowledgeable and motivational capital for GLBIMR and its students.
SUSTAINABILITY CELL
GLBIMR Launched Sustainability Cell on OCTOBER 1, 2022.
To create a stimulation on ESG amongst the management fraternity, give the platform to raise questions, evoke thoughts and to understand the new models of sustainability through ESG practices and to prepare students for future to introduce required ESG practices in business environment.