The GLBIMR Alumni Academic Advisory serves to foster relationships between the institute and its alumni.
The purpose of the Alumni Academic Advisory is to assist the B-School in building and maintaining an alumni engagement program that supports and provides value to our alumni, while creating and sustaining strong relationships with and among our alumni, current students, faculty and the institute.

The Alumni Academic Advisory (AAA) is made up of representatives from our alumni community around the world. The mission of the board is to enhance the educational experience of current students in the PGDM Program by connecting them with the business community, preparing them for careers in various industries, gathering the resources needed to differentiate PGDM program, and incorporating strategic for future success.

The AAA works in an advisory capacity, helping to shape our program and leverage support from our alumni in the following areas:
- Institutional Brand Building
- Alumni Engagement and Outreach
- Industry Academic Interface
- Training and Development
- Mentoring
Advisors in AAA are some of GLBIMRs strongest advocates, promoting the work it does and the reputation of the institute within their own network of friends, colleagues, and business associates.
Mr. Satyyam Srivastava | PGDM Batch (2009-11) - Director - Operations and Strategy, Apisero Inc.
---
Mr. Ajit Mahapatra | PGDM Batch (2009-11) - Manager - Employee Experience - MongoDB
---
Mr. Rachit Srivastava | PGDM Batch (2010-12) - Vice President - Data Stewardship | Data Government - Blackrock, UK
---
Mr. Devojeet Sarkar | PGDM Batch (2010-12) - Senior Manager - Strategic Network Management - TATA Motors
---
Mr. Abhinav Sharma | PGDM Batch (2010-12) - National Head - Modern Trade - Vansaar (Riaan Wellness Pvt. Ltd.)
---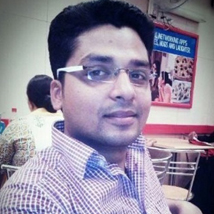 Mr. Rahul Bhagat| PGDM Batch (2010-12) - Assistant Vice President - STM (Sales, Trade and Marketing) - Randstad India
---
Mr. Asif Alim | PGDM Batch (2010-12) - Senior Manager - Saxo Bank
---